24/11/2011

Common Ground News Service
---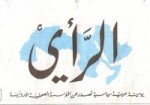 Can Turkey inspire Tunisia?
25 November 2011

Istanbul, Turkey - As a forerunner of the Arab Spring, Tunisia has offered a pioneering example for the Middle East and North Africa (MENA) region. After sparking the MENA revolutions, it rapidly stepped into a post-revolutionary phase by organising the first democratic elections in the region. Moreover, it is in Tunisia that Islamic political parties and activists, who have long been used as an excuse to justify dictatorial regimes in other countries, gained power democratically. And just as Tunisia's revolt proved contagious across the region, the outcome of the recent Tunisian vote will likely influence the upcoming elections in Egypt and Morocco.

At this critical stage, there is a great deal the country can learn from Turkey, which has provided a successful model linking both democracy and Islamic political parties.

Three major types of challenges await Tunisia at this transitional phase: democratic, economic and demographic. To begin with, the new leadership will have to build a strong democracy with pluralist institutions to secure a stable future. Otherwise, there is a risk of falling into authoritarianism, a fate other societies in transition have faced in the past. It remains to be seen whether Tunisia's Islamic political parties will be able to reform the state according to universal principles to avert this possibility.

The experience of Turkey, which has an Islamic-rooted ruling political elite in a secular state, is a proof of the mutual compatibility of democracy and Islamic political parties. However, opinions among Tunisians are divided on whether the Turkish example should be seen as a source of inspiration. For those who hold secular values and fear their erosion due to the win of Al Nahda, the main Islamic political party in Tunisia, the circumstances of Turkey and Tunisia might seem to differ considerably.

While it's true that secularism is constitutionally protected in Turkey and not in Tunisia, Tunisian society is likely to support secular law, rather than adopting religious law, as some observers fear. At the same time, as both nations simultaneously undertake to adopt new constitutions, there is room for an exchange of ideas and cooperation. For example, both must consider how best to lay foundations for an efficient government and judiciary, how to protect basic rights and freedoms, and which model of decentralisation to adopt. As a member of the Council of Europe and a candidate for EU membership, Turkey already has accumulated important knowledge about democracy-building in a predominantly Muslim society that it could share with Tunisia.

On the other hand, since it was largely socio-economic pressures that served as a catalyst for the uprising, Tunisia's economic recovery will probably be the main test for the government. The high scores of Al Nahda in the elections will also mean that the Tunisian people will have high expectations for tangible and rapid improvement in the standard of living, which will ultimately constitute a heavy burden of responsibility for leaders.

In my view, it is here that Turkey's example may provide some lessons from inside the region, given that it evolved from a collapsing economy to the current growth-champion. After all, the continuous success of the ruling Justice and Development Party (AKP) in elections for the past decade is largely due to its progress in economic matters. If a government with an Islamic background succeeded in steering the market in Turkey, who is to say something similar couldn't be achieved elsewhere?

Likewise, Tunisia must address corruption, create a transparent and favourable environment for foreign investments, and support tourism as well as free trade. With such programmes it could become a new northern gateway for trade in Africa.

Finally, it was youth who wrote the story of the Arab Spring and who are at the epicentre of what has been referred to as a "youthquake" throughout the region. For this reason, it's regrettable that they are not properly represented in Tunisia's first, newly elected democratic assembly. At the same time, youth must try and ensure that their voices are part of the transition, and should also keep pressure on political parties to be represented in decision-making entities.

An inspiring example of this kind of effort is the Young Civilians movement in Turkey, which often uses humour to focus public attention on the need to support democracy and human rights.

Hopefully, next year, the young can benefit better from new opportunities that present themselves at national and local elections. After all, it was success in municipal politics that propelled the current political elite in Turkey to national government.

In Tunisia too, participation at the local level – which is the first echelon of democratic governance – may prove a good training ground for the political involvement of the younger generation. If all these opportunities are seized, then Tunisia might continue to inspire other countries and pave the way forward in the region.

###

* Murat Daoudov is an İstanbul-based member of the North-South Center Think Tank of the Council of Europe. This article was written for the Common Ground News Service (CGNews).

Source: Common Ground News Service (CGNews), 22 November 2011, www.commongroundnews.org
Copyright permission is granted for publication.

http://www.commongroundnews.org/article.php?id=30695&lan=en&sp=0
Translation in French, Arabic, Urdu, Indonesian and Hebrew available at CGNews, while Turkish translation can be read here: http://www.timeturk.com/tr/2011/11/25/turkiye-tunus-a-ilham-verebilir-mi.html
The article has been published in the Saudi daily "The Arab News", the Emirati daily "The Khaleej Times", the Lebanese daily "The Daily Star", the Indonesian daily "The Bali Times", the Jordanian daily "Al-Rai" (in Arabic), the Bahraini daily "Al-Wasat" (in Arabic), as well as at the Al-Arabiya English TV web site.